Are you looking for a beautiful way to add a stylish new driveway, walkway, patio, or pool deck to your property? Stamped concrete from Lucas Blacktop offers an affordable way to get the gorgeous look of flagstones or pavers without having to stretch your wallet. As professional decorative concrete contractors, we have the tools and expertise to install an attractive stamped concrete patio, driveway, or sidewalk that looks like a high-end material. So if you're interested in a high-performance, visually stunning alternative to flagstone, cobblestone, or brick in Morristown, our concrete stamping may be exactly what you're looking for. Call or e-mail us right away to discuss your options with one of our concrete stamping contractors!
Our professional stamped concrete contractors offer a full spectrum of designs for enhancing your new patio or driveway. With our help, you can give your concrete the appearance of:
Flagstone
Slate
Herringbone
Cobblestone
Brick
And more!
To complete the look of your stamped concrete, we can add pigment to tint the finished product to the hue of the flagstone, cobblestone, or other material that it's mimicking, or we can add the color before the concrete is mixed. When our licensed, bonded, and insured professionals are done, only close examination of your colored concrete will reveal that it's not actually a much more expensive material!
At Lucas Blacktop, we have a wide range of shades you can choose from for stamped, colored concrete. We also have a variety of standard stamps to choose from, and any unusual or unique stamps can typically be ordered within 24 hours. We'll bring our book of available options to you, so that you can decide which color and pattern will be best for your property. Once you've made a decision and we install your concrete stamped with the pattern of your choice, Lucas Blacktop will make every effort to ensure that you get a beautiful finished product. Our decorative concrete contractors will make certain that we take the appropriate steps to help your stunning new concrete driveway or patio look its best for years down the road.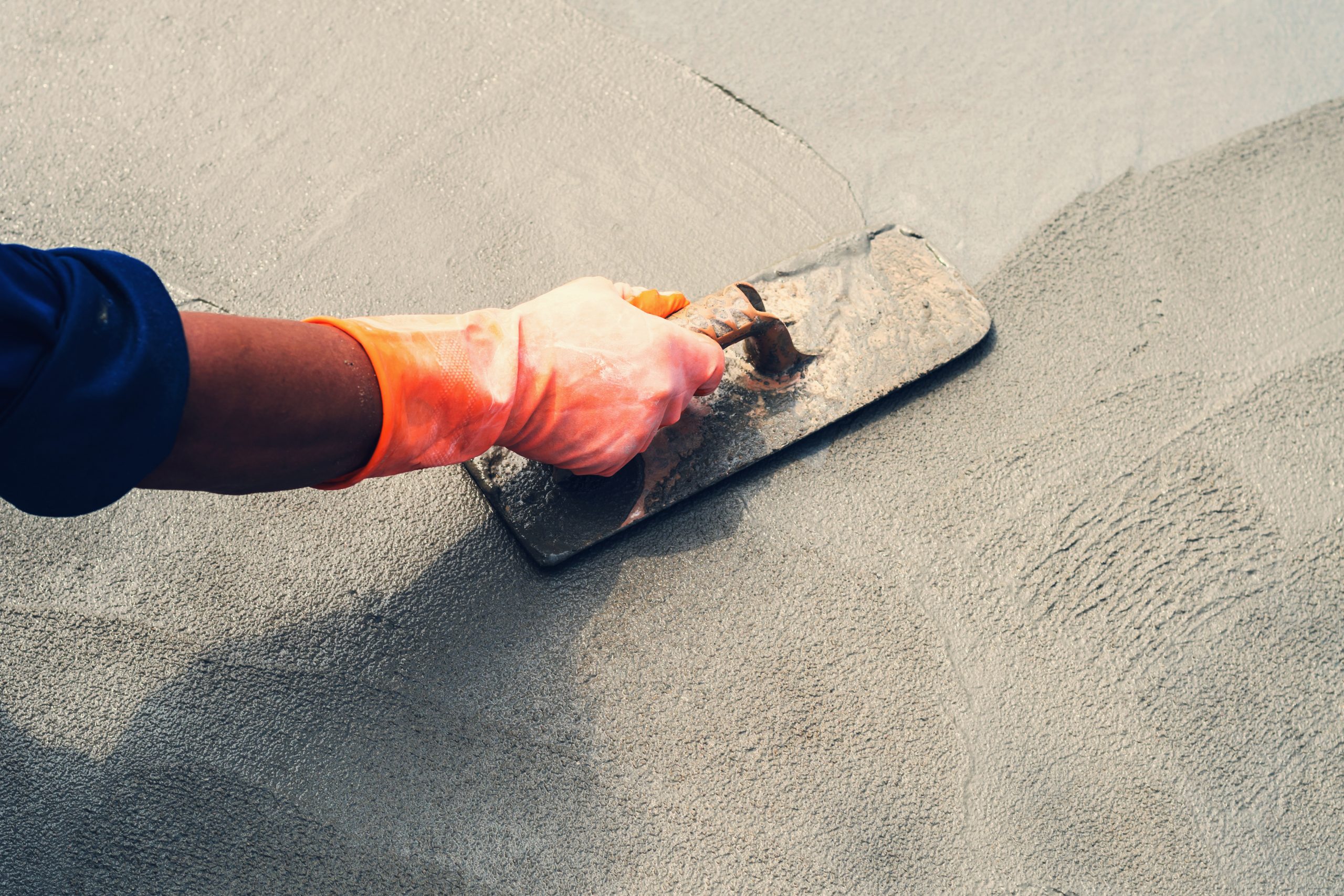 Superior results on a budget
In addition to offering first-class appearance for a budget-friendly price, our decorative concrete contractors can actually help you get superior performance out of your patio or driveway. When you use interlocking pieces of stone or pavers, these can actually shift and heave over time, leaving you with an uneven outdoor surface. These small spaces between the pavers may not seem like a big deal, but they can frequently become home to unsightly weeds, which can mar the look of your entire property, and even become tripping hazards. On the other hand, because Lucas Blacktop installs our stamped concrete patios and driveways as one solid piece, you won't ever have to contend with heaving or unevenness. The lines that form the decorative stamped pattern also don't go all the way through the concrete, leaving no space for weeds to grow. With these performance benefits, it's easy to see why more and more property owners in the Morristown area are forgoing pavers in favor of calling stamped concrete contractors when it's time for a new driveway, patio, or walkway. Get in touch with us today for a free estimate!
License #13VH07541300