When you need a professional asphalt paving or concrete contractor team in Morristown or the nearby communities, there's no better name to trust than Lucas Blacktop. We're a full-service paving contractor that offers everything from seal coating to parking lot paving to local home- and business owners throughout the area. Whether you turn to us for concrete, asphalt, or parking lot service, you can rest assured that you'll receive nothing but top-quality workmanship and expert customer service. As a family-owned asphalt paving company, we're committed to ensuring that our customers are completely satisfied with the work that we do, and we make providing superior value one of our top priorities. We offer a one-year warranty on labor and materials, so contact our asphalt contractors today to learn more!
With more than 30 years of experience in the asphalt and concrete industry, we're one of the best paving contractors and concrete companies in the area. Our extensive hands-on experience means that we can handle any asphalt or concrete job with ease and a high level of professionalism. From concrete stamping to driveway paving and much more, we're the paving company you want on your side when you're trying to improve the look and safety of your home or commercial property. As a service-oriented asphalt paving company, we know just how important it is for your driveways, walkways, and parking lots to look their best at all times, and we'll work tirelessly to ensure that you get the best possible service from our team members. Whether we're filling potholes or providing you with seal coating services, you'll always get superior workmanship and customer care from our technicians.
In addition to providing you with outstanding concrete stamping, parking lot paving, and driveway repair, Lucas Blacktop is proud to provide total site work. Our licensed, bonded, and insured technicians can handle everything from rough grade work to storm and sewer utility installations to crusher runs. When you need a full-service paving contractor in Morristown you can trust, Lucas Blacktop is here to meet your every need.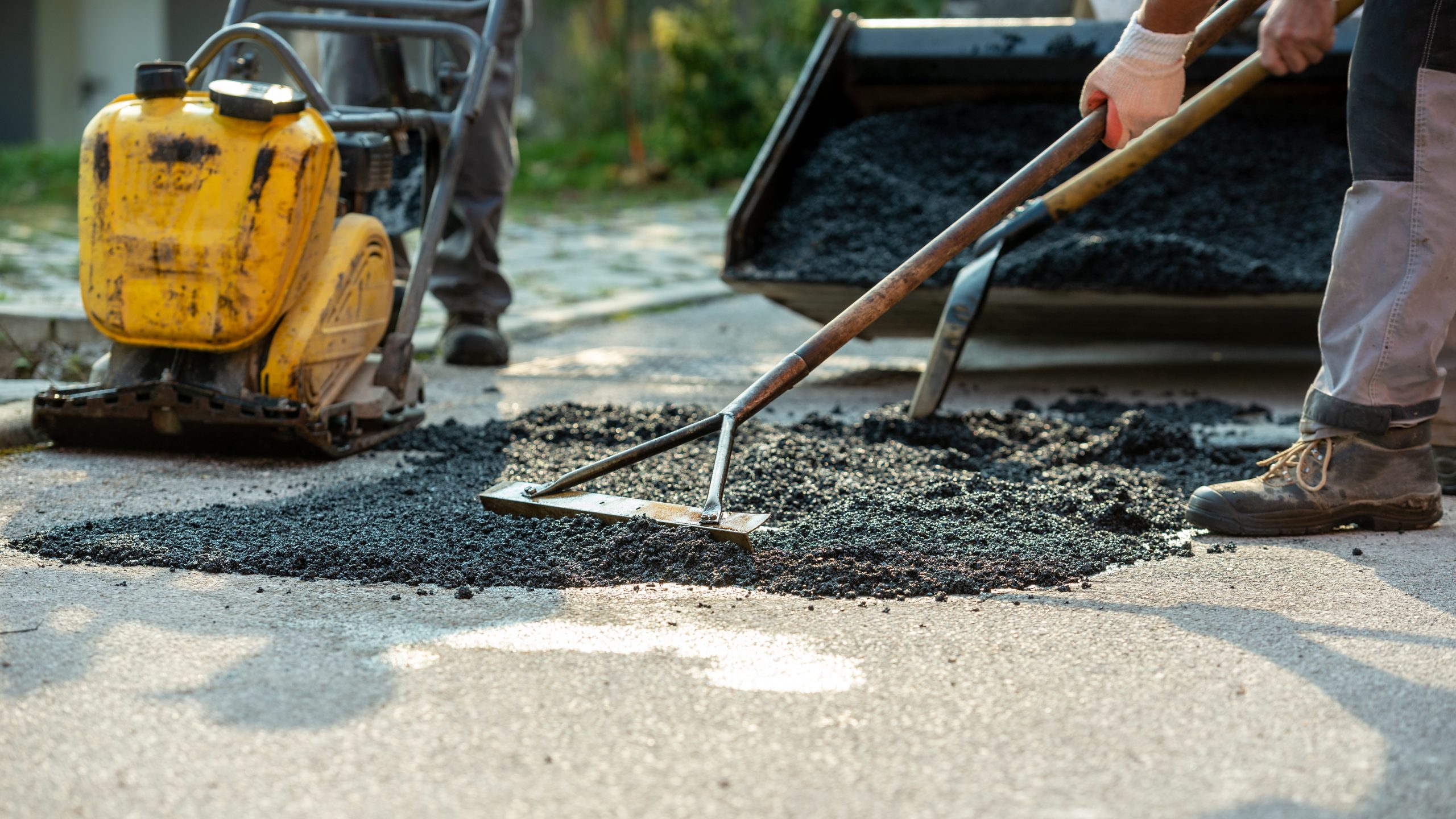 Save Money With Recycled Asphalt
At Lucas Blacktop, we're dedicated to ensuring that our customers get fair pricing for all aspects of their asphalt and concrete projects. We know that affordable pricing is one of the top priorities for most of our customers, and that's why we're pleased to offer recycled asphalt. With our help, you can reduce the total cost for asphalt paving at your home or business by using reclaimed asphalt. The materials we use are of the highest quality, so you can rest assured that your new driveway or parking lot will look great and your wallet won't suffer. To learn more about your options for recycled asphalt or to speak to a paving or concrete contractor about your needs, call or e-mail us today! 
License #13VH07541300